Here are four fun and creative gadgets that photography buffs and beginners alike will love. They make great gifts!
Right Angle Spy Lens
What do people do when they see you point a camera at them? They don't behave naturally! They smile or frown at the camera, or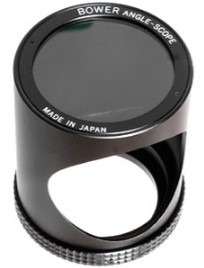 turn away.
The answer is to catch them unaware. Do that easily with this right angle lens attachment. Your subjects will think you are pointing your camera away from them! Shoot right or left, down or up. Get those candid shots that you want. Adapts to 52mm and 58 mm lenses.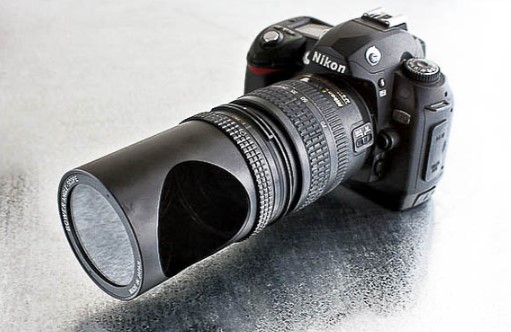 Three Axis Camera Level
Are there times when you wish you had something to help get a level picture? Just slide this simple device into your camera's hot shoe and let the bubbles guide you. Levels in three dimensions. Never throw away an otherwise great shot because it is not level.
Camera Cloak Bag
What is the biggest problem with keeping your SLR camera in a travel bag? Getting it out in time for a quick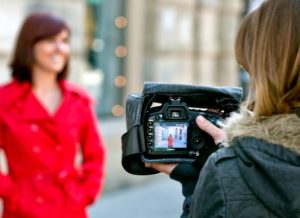 shot of course! There's also the risk of dropping the camera every time it goes in or out of the bag.
Here's a fantastic solution: keep the camera in the bag while you shoot. The bottom of the Cloak™ bag folds in to leave the lens exposed but not visible to others while carrying it. When you want that shot, flip back the top of the bag, reach in and hold your camera as you would normally, point and shoot.
The sides are adjustable to the length of your camera lens. The bag is made of durable, water-resistant fabric, protecting your camera from bumps, dirt, and the eyes of those looking to snatch something of obvious value. There is a pocket for accessories and an adjustable strap.
https://cloakbags.com/
Bottle-Top Tripod
How often does this happen to you? You and companions are traveling and want a picture of all of you, and you don't want a "selfie". But there's no one around to take the picture. You need a tripod.
This is the lightest, most compact tripod you can carry for just those occasions. All you need is a bottle, such as a standard water bottle, to screw it onto. It fits all compact and point-and-shoot cameras. And the tripod tilts up to 15 degrees if that is what you need. Now you can get that group shot and not be missing the person taking the picture.